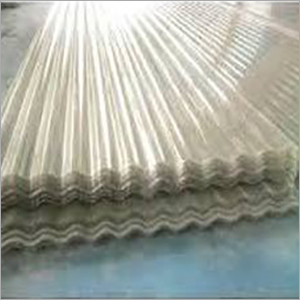 Product Description
With years of field experience, we are known manufacturers and exporters of FRP Transparent Sheet. This sheet is manufactured by usage of fiber-reinforced plastic, which is a composite material of polymer matrix reinforced with fibers. Moreover, we also perform varied quality tests as per the specified norms and standards of the industry. It is also always high on demand for offering various advantages that include resistance to corrosion, UV resistance, high reliability, and long service life. Further, FRP Transparent Sheet is widely used for applications in industries that include marine, automotive, construction industries and aerospace.

Features :
Fiber-reinforced plastic sheet is highly appreciated for its tough strength and light weight
Ensures resistance from ultraviolet rays, impact, crack and abrasion
Ideal for aerospace, construction industries, automotive and marine sectors
Requires low maintenance and provides easy installation, long lasting service, reliability, transparency etc.